About the Artist and the Writer




---
As you can see, I'm beginning to uniform the pages together so that they work with one another. Also, to note, I formally apologize to my IT professor, when I thought and stated that Horizontal rules were of no use. Anywhere. I take it back. I'll be working on the site off and on, now that I know my way around Dreamweaver, for the most part.
Stats:
Name: Jonathan Hiestand
Age: 29
Location: Fort Collins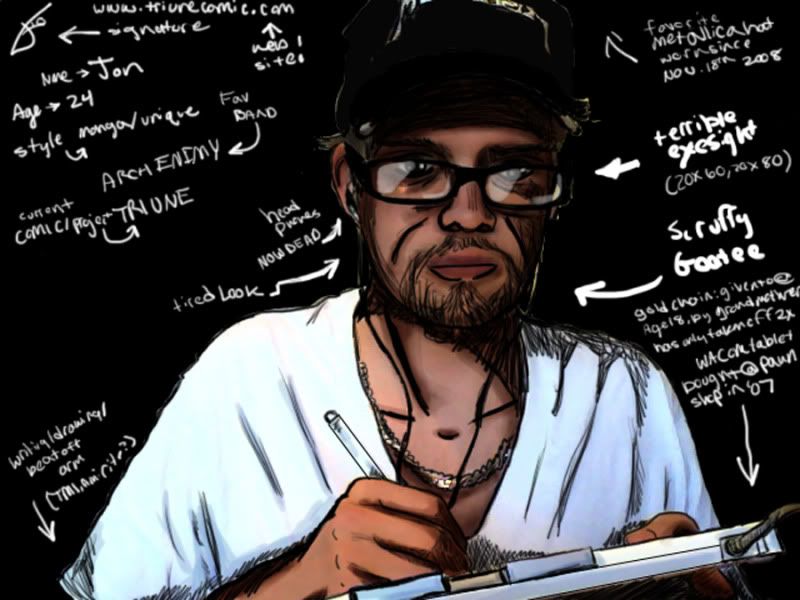 Jonathan, or J.H., currently resides in Greeley, Colorado with his wife Janeen, and lives and breathes this comic. On a trip to Art Institute in Portland Oregon, he got the idea from a scratch piece of paper to start his own comic. While trying to self publish his idea through a local source (IPRC: Independent Publishing Resource)he got the idea to instead put it online for the whole world to see. And while the original site lasted near three years, he decided that the hosting costs were just too high and decided to step down. In February of 2011, he met a young man (over the internet mind you) named Kenny Dalman, or Federico, who was to become his new artist. Since then the two have been working together in tandem, inseparable, and unstoppable.
Stats:
Name: Federico Dalman
Age: ??
Location: Buenos Aires, Argentina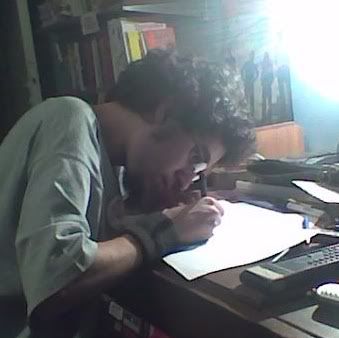 Federico Dalman currently resides in Buenos Aires. A famed artist for his talents in Argentina, Dalman decided to take up the mighty pencil and pen and start sketching and inking the underground comic Triune. Since their beginning, Federico has done numerous pages, wallpapers, and incentives. Not much else is known about Federico except he has a bit of pention for the odd, strange, and fantasy.
Return to the Top!